Hi there guys. It feels like it has been ages since I have been here to share a blog. It's been rather crazy in this household with moving house and then being sick for pretty much the whole of November <<< not much fun!
I was excited however when I got my happy box of goodies from The Scrappery in the mail. I absolutely fell in love with the kits especially Camille.
Here is a look at my first layout created with the kit (with some pieces from BPK and PLK thrown in the mix too). I have another layout finished with a process video that I will be sharing soon.
I absolutely loved the gorgeous Amy Tangerine Stitched papers and embellishments in this kit. I also used one of the gorgeous Maggie Holmes Ribbon tags and glittery bows from the Pretty little kit and the gorgeous wood veneer word (family) and one of the Plus One Brads from the Bits & Pieces kit.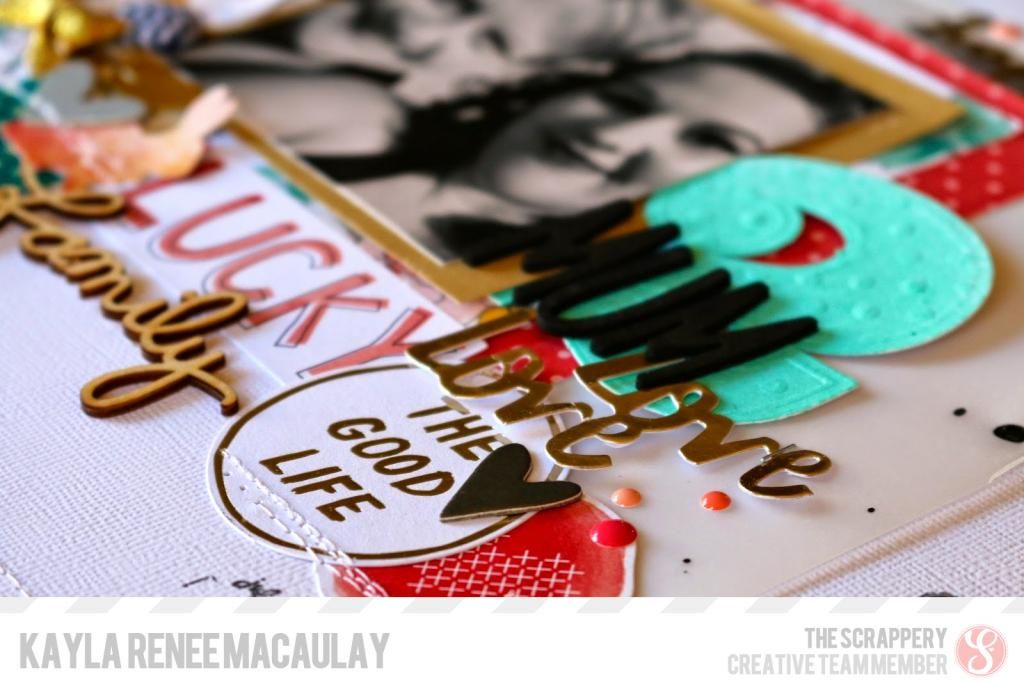 I love adding stitching to ephemera. For such a 'flat' embellishment - it really makes it pop! A little bit of texture here and there is what I love! I also used the Heidi Swapp Velvet Black Colour Shine for my mist dots and as you can see I added my usual vellum to soften the tones of this layout down and add another texture.
I added a spray of the gorgeous mint coloured Heidi Swapp Colour shine that came in a Bits and Pieces kit a few months ago. I love how the colour works with the layout.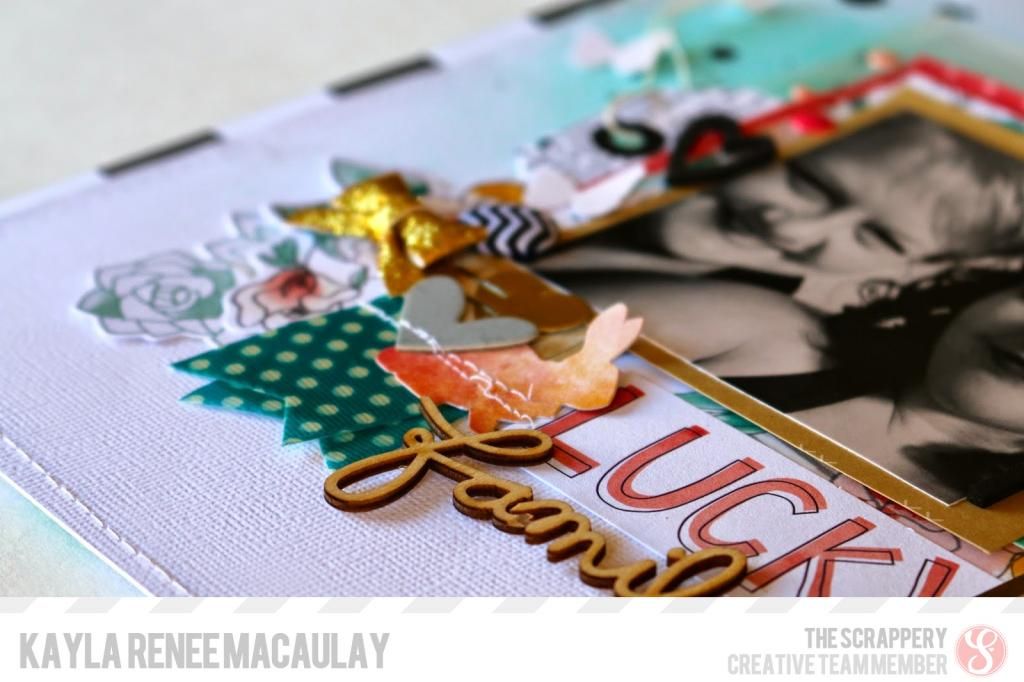 Here you can see the gorgeous wood veneer word from the Bits and Pieces kit. I decided to keep it natural for this layout to tie in with the kraft paper I used in one of the layers behind the photo.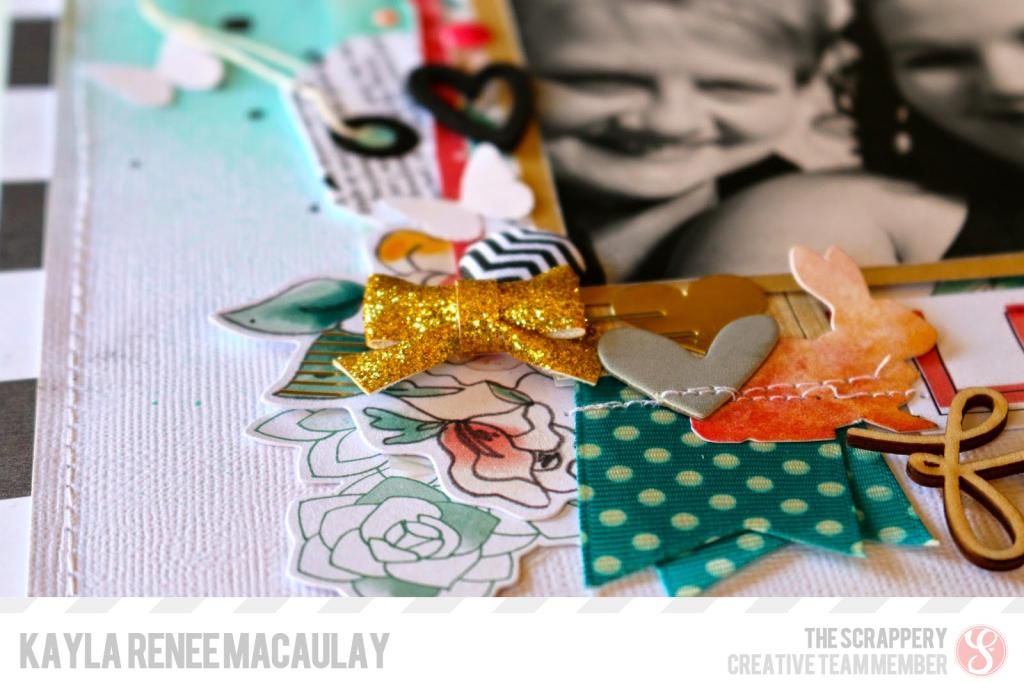 And a last little snapshot of my layout. I absolutely *love* the glittery bow.
I hope you enjoyed this little look at my layout and I can't wait to show you more!