Hey guys and welcome to The Scrappery Kit Club Blog. To start things off on our new blog I thought I would post our little self introductions incase you haven't already read them.
RENAE FINLAYSON - SCRAPPERY OWNER
Can I just start off with saying how excited I am to finally be bringing you our very own kit club. This dream has been in the works for many months and with my best scrapping friend Kayla, we are finally able to make that dream a reality and fill your lives with pretty little things to make your scrapbooks all the more beautiful.
A little bit about myself, I would love it so much if you all called me Nae. I am 28 (almost 29 eeek) and newly engaged to the most beautiful man in the world. I am sure some of you have heard of him and even seen him in some of my layouts and process videos. I started scrapbooking when I was about 19 years old. I was fortunate enough to live with a Scrapbook store owner and her family in my final year of university and it just concreted that this hobby, was to become my life. Everyone else didnt seem to think so however and as I started to "grow up" I lost time for the pretty things.
I am an ex teacher (of only five years). I taught in NSW and then for two years in Northern Japan teaching English. It was one of the most amazing experiences of my life and also one of the most life changing. I was unfortunate enough to be in Northern Japan during the March 11, 2011 earthquake, tsunami and nuclear disaster. It was a time of so much uncertainty and it was because of this experience I decided to return to scrapbooking.
But that wasnt the only thing that brought me back to the craft I loved. After meeting my fiancee in 2013, he really pushed me to start enjoying life and doing the things I loved. First it was my music and trying to (and still trying) to relearn piano. He also really wanted me to try scrapbooking again and it was then that I discovered Project Life. Being a traditional scrapbooker originally, I was a little sceptical of the system but as soon as I created my first page I was absolutely hooked! Now I can't imagine scrapbooking any other way.
Project Life scrapbooking is a great way to capture the everyday, to document the little moments in life. I cant wait for the day that I have children and they can look back at the years before they were born. I have always been an avid memory keeper and even when I wasn't scrapbooking, I hosted a few youtube channels and vlogged my daily life.
The aim of The Scrappery Kit Club, is to provide Australians the same privileges that Americans have so readily available to them. Exclusive, beautiful designs with the most original and unique products available. We are about making the everyday beautiful and I hope that you can come join us on our Scrappery Story and make everyday beautiful. Thank you so much for believing and supporting us.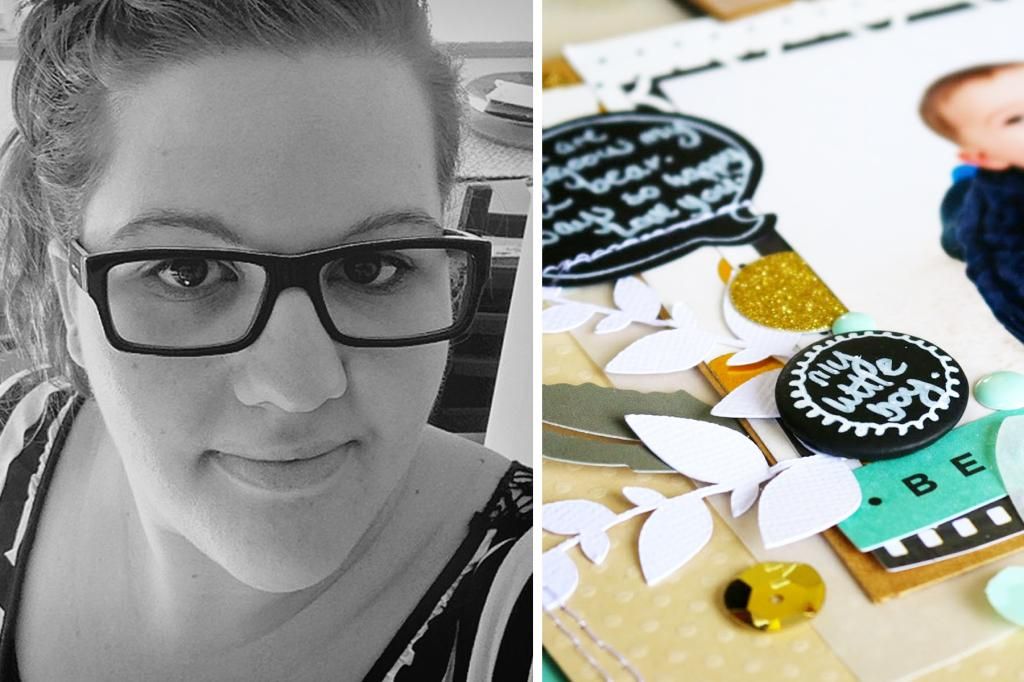 KAYLA RENEE MACAULAY - SCRAPPERY OWNER
Hi my name is Kayla and I am so excited you have found our awesome kit club. Renae and I met years ago now (scary to think it has been that long) and now we have joined forces to bring you the funkiest kits around.
So who am I? Some days I do not even really know the answer to that question. I'm a fiancé, a new mum, a crafter and a university student. My fiancé Adam and I live in a beautiful little coastal town called Penguin on the North West Coast of Tasmania. We are parents to a beautiful little baby boy named Elijah who was born in February this year and also parents to our fur baby Louie the Beaglier.
Besides working in the craft industry I have also worked as an apprentice chef and no it is absolutely nothing like what you see on Masterchef…think of what it would be like to work with Gordan Ramsey and there you have the description of my previous job role. I decided to discontinue my apprenticeship and strive to meet a dream I never thought I could accomplish – to become a teacher.
So in between copious amount of coffee, a crying baby, a needy fiancé (wink) and crafting time I also study! The busy days in my life are also part of the reason I scrapbook. I know people say they scrapbook to note the everyday memories but I also scrapbook just for the pure therapeutic nature of the hobby. It is nice when the baby has gone to bed to just sit and play with paper and glue! Of course the memory maker in me also wants to document the special things that happen, especially now I have a son and I realise just how quickly and easily it is to forget things they do, say (well not quite yet for Elijah) and learn. I am also a self confessed product junkie! I love scrap shopping. I think that I could wallpaper the entire house ten times over with the amount of patterned paper I own. I can just never have enough.
I absolutely can not wait to share the pure awesomeness that The Scrappery Kit Club will bring. We have poured so much love into creating kits that shine with creativity. I hope you will come along to share the journey. x