Hey guys,
Nae back again with a Cybercrop update. We had a great night at our PEEK PARTY this month. Full of chat, peeks and challenges! This month the CT girls had a chance to create challenges for all you lovelies to participate in. So without further to do, here are the challenges for this month.
CYBERCROP CHALLENGE 1: MOOD BOARD - ADELE
Hello hello!
Welcome to the CC Mood Board Challenge for November! I am so happy to be part of The Scrappery Creative Team and am pleased to bring you inspiration that I have found while spending many (too many!) hours on Pinterest.
So this month I am just in love with soft greys and off whites with pops of colour; as well as lots of textured items. For this challenge, use the mood board colours and pictures to create your own layout - traditional or Project Life style.
ONE POINT for every entry and TEN POINTS for the winner.
So excited to see what you interpret from the mood board!!
Adele xxx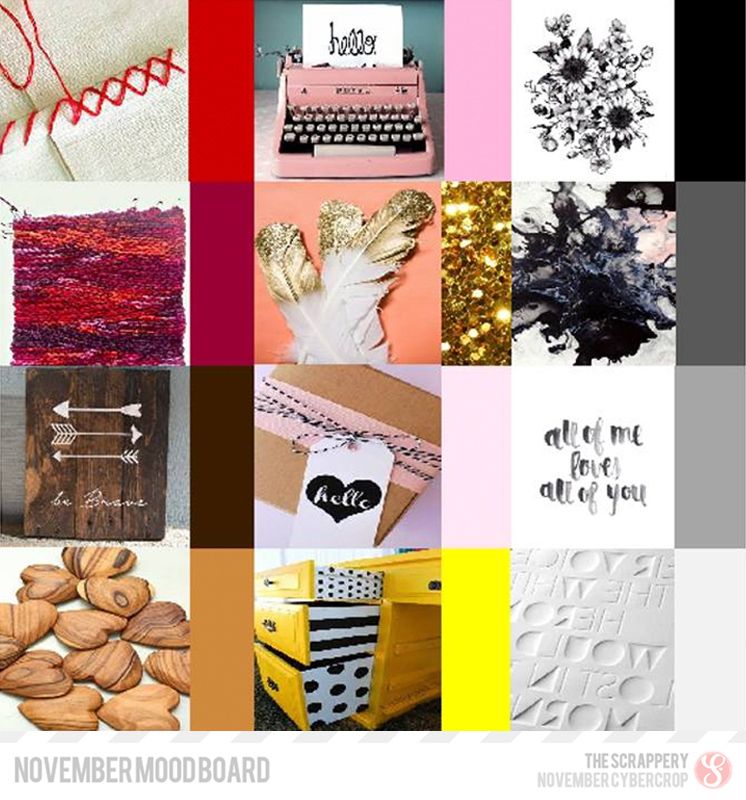 Here is Adele's example for her challenge too!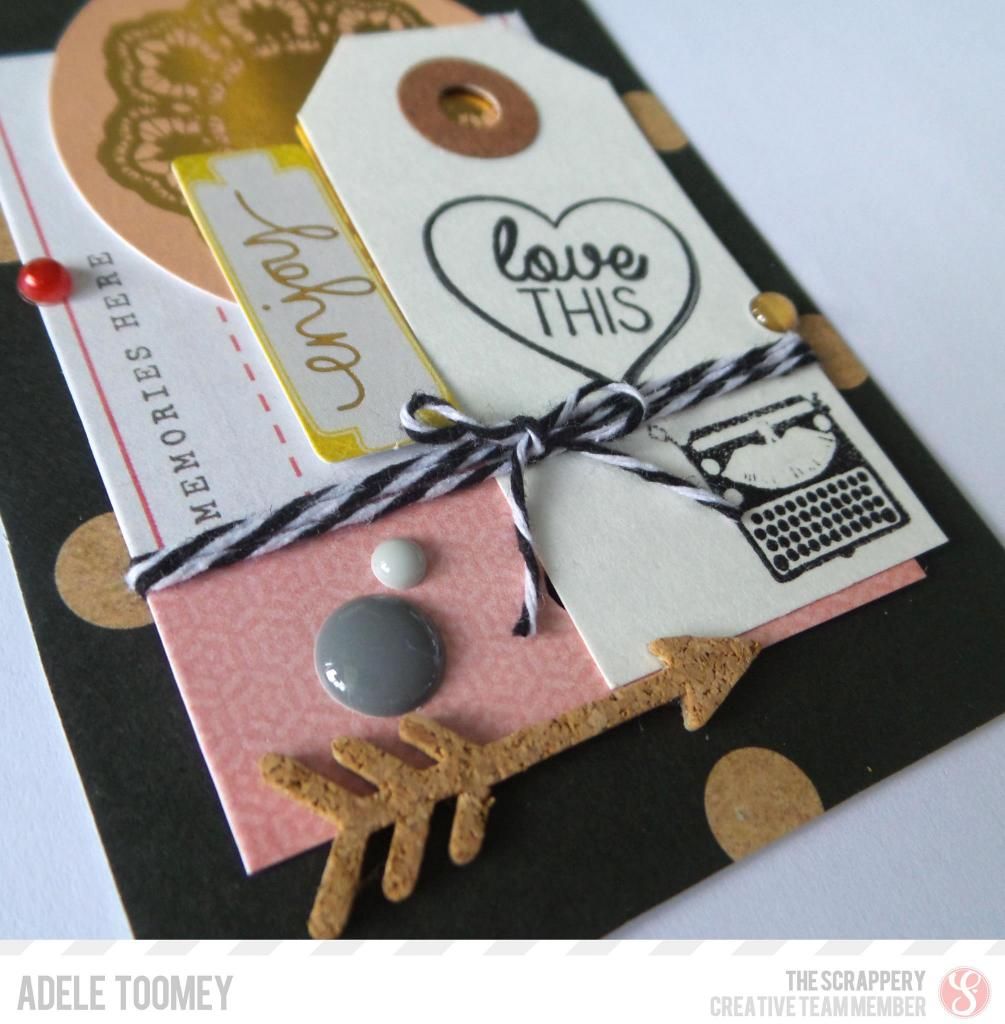 Next up we have a challenge from Charm:

CYBERCROP CHALLENGE 2: GOLDEN BRUSHSCRIPT - CHARM
Hi guys! MY TURN! I am just so excited to be sharing with you my first ever challenge for you here at The Scrappery Peek Party and Cybercrop! And I am even more excited because this is my first ever PROJECT LIFE Challenge I have ever set! BUT, don't worry you can scrap a traditional layout with the Criteria too!
***ONE POINT for every entry and TEN POINTS for the winner***
SO, here it is: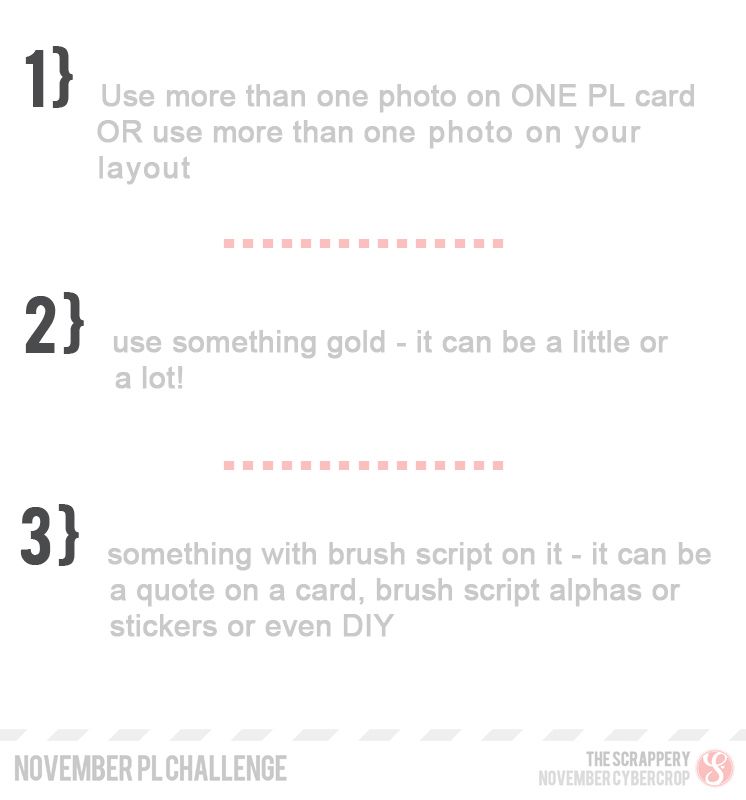 Here is Charms sample, which is the right side of her Week 38 Project Life: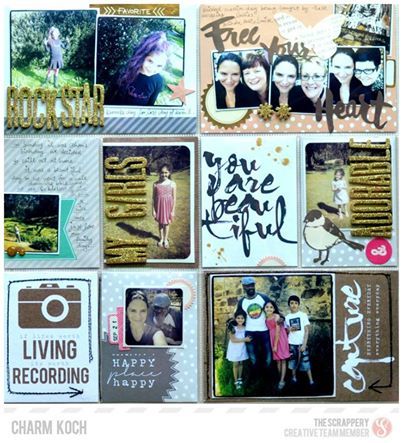 And lucky last, Sophie is up with a really nice sketch challenge for you all!
CYBERCROP CHALLENGE 3: SKETCH CHALLENGE - SOPHIE
Hi everyone. This month I whipped up this sketch for you to play with. Interperate it anyway you like. I hope you feel inspired and I can't wait to see what you create. P.S I have created something too but will wait for some better light to photograph it. Happy Scrapping.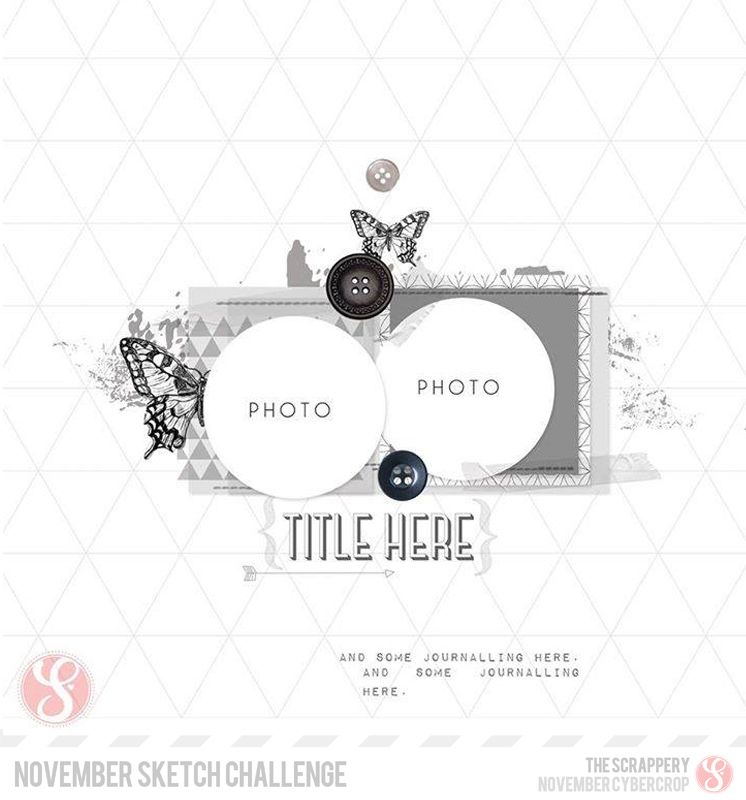 And Sophie will be back later with a sample layout from her sketch.
Scrappers are already submitting entries for this months cybercrop and with only a week to enter, you should jump on over to the event page and submit your beautiful layouts.
All submissions earn points and all points combine over the months to earn you free kits and products!!
Thanks for reading guys, hope these challenges give you a little something to do over the weekend. I cant wait to see your creations. For me, its time to get back to designing the PL cards for December.