Hey guys,
So guess what?? I DID SOME PL!! I found some time on the weekend to dig into the fabulous new PLK for February JULIETTE!! I just love all the beautiful valentine like cards that are in this kit but today I wanted to show you something a little different. I didn't PL Valentines week, I actually scrapped a week from last year, my birthday week.
I absolutely fell in love with the bright pinks and the watercolour look of some of the cards. Mixed it in with the gold hand painted looking cards and some woodgrain and that was my inspiration for this double page spread.
I don't know what it was about this spread but I just felt the need to embellish EVERYTHING (thanks Adele lol). I usually leave a photo or two but everything ended up with something. Some photos you cant even see at all because of the amount of thickers and what not I placed over them. Oh well, I love it (thanks Adele).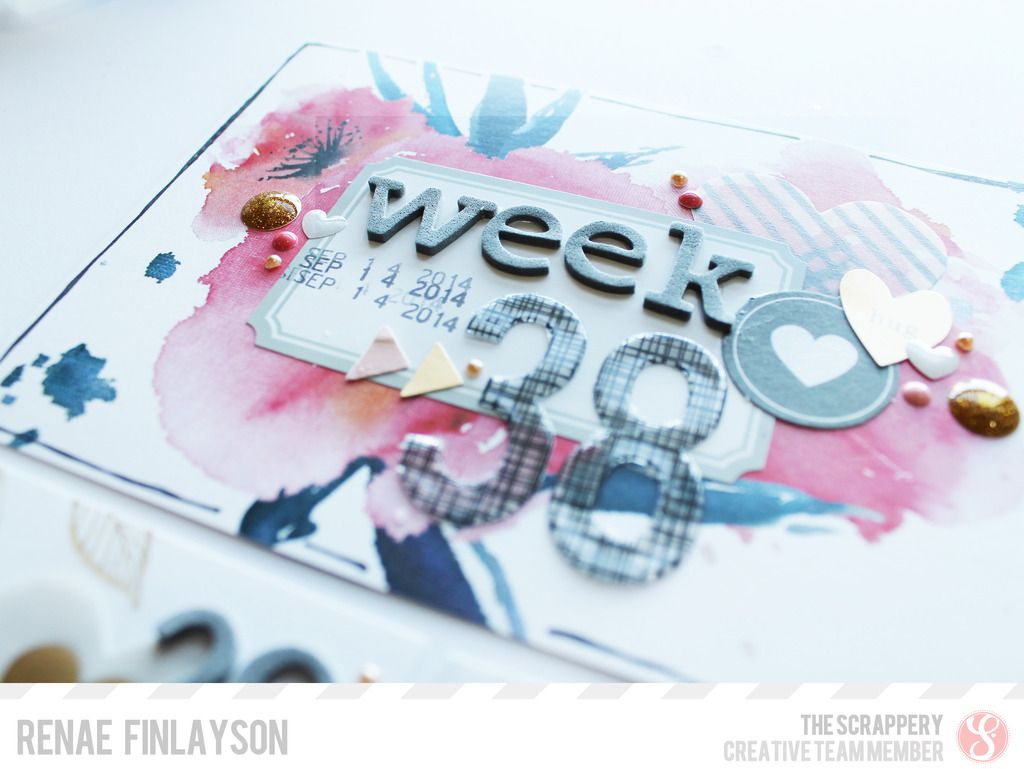 So this is my title card. I love the colours and the layered effect. I had a bit of trouble of it in the beginning because there was just no space to write anything so I have to pull in a label from a Studio Calico sticker sheet to create a little bit of space. I loved mixing both alphas from the PLK and the BPK this month!! They just worked so well together!!
I knew I wanted to use some of the stunning tags from the BPK Valerie as well and so I used the blue watercolour card and a collection of stickers from the Kiss Kiss sticker sheet to layer up a love card. The 14 embellishments don't have to be used just for valentines day. My birthday is on the 14th of September and so these cards and embellishments just worked perfectly throughout my layout.
I also dug into the little banners from the BPK Valerie and layered them on some of the ephemera from the TSK Bella. I also added some of the gold phrase stickers from one of our first kits ever, our BPK Gloria. I just love this little embellishment cluster and works so well on the bright greens of the rainforest.
I also enjoyed layering stickers and ephemera together. They were the same image, just in two different forms and I love the shadowed effect the two create. I really enjoyed layering and embellishment clustering on this layout (if you hadn't already figured it out).
And finally, if you want to check out how I did all of this, here is my process video that you can find on our Scrappery Youtube Channel. We are so blessed to have over 2000 subscribers now! We love making these videos for you and love the support every single one of us on The Scrappery Team receive. Thank you so much for your patience and support guys. I hope you enjoyed this layout and Ill be back in a week with another layout.