Hey guys, its Nae here back (finally) with a blog post. I have been so super busy between my new job at Spotlight and Christmas, doing Scrappery stuff and trying to organise this wedding (that is in 2 months !!!) that I really dont have time to scrapbook anymore and it is driving me INSANE!!
So the best I could do today was do a few kit reveal videos for you all so I hope you enjoy them. Today we are going to take a closer look at our TSK for February, Bella.
She is a beautiful collection of red, pink and grey from three different collections, Crate Paper Kiss Kiss, Pebbles We Belong Together and Pink Paislee Bella Rouge. They are all valentine themed papers and just work so perfectly together.
Isn't she beautiful? Here is what is in the entire TSK:
1 – Crate Paper – Kiss Kiss – Hello Beautiful
1 – Pink Paislee – Bella Rouge – So Lovely
1 –
Crate Paper
–
Kiss Kiss
– Be Mine
1 –
Crate Paper
–
Kiss Kiss
– Valentine
1 – Pebbles – We Go Together – Be Mine
1 – DIY Shop – Large Gold Stripe on White
DIY Shop White Alpha Stickers
1 – Half Pack - Dear Lizzy - Serendipity - Gold Foil Words
1 Full Pack – Crate Paper – Kiss Kiss Ephemera
A Selection of Pebbles - We Go Together - Epoxy Heart Stickers
1 – Pink Paislee – Bella Rouge - Sequin Bow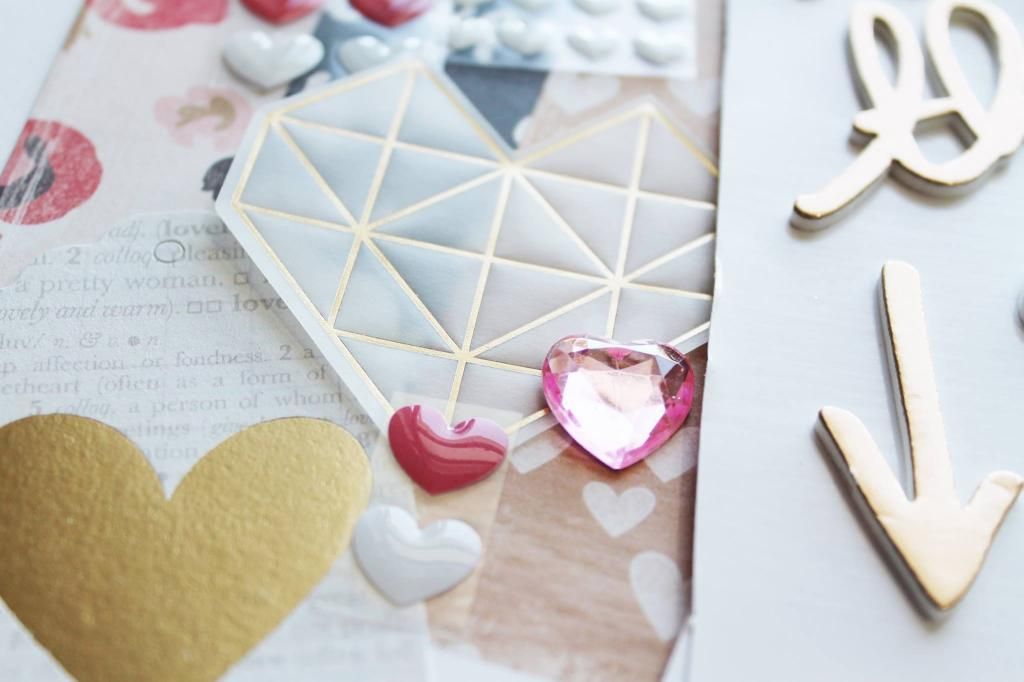 I just love all the love hearts and pink colours in this one but dont worry if you dont have any "lovey" or "girl" layouts to create, the TSK also allows itself to a more neutral palette with wood tones, black and greys.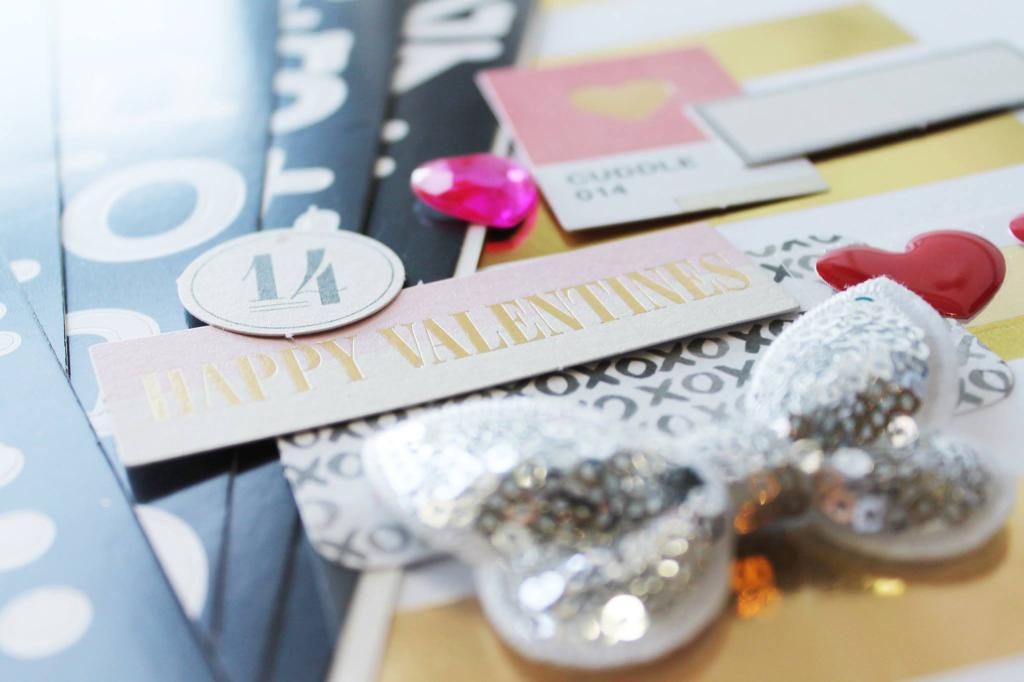 I am just in love with all the cute embellishments in this months kit too!! The sequin bow/butterfly by Pink Paislee was a must have for this months kit. I just had to have them!! They are so adorable and add that little bit of extra bling to your pages. The ephemera pack is another one that is just jam pack full of cut outs from the Crate Paper Kiss Kiss collection and they are yes, you got it, GOLD FOILED!
And of course I couldn't let you go without showing you the kit on a video!!! It is just so beautiful!!! I don't know what else to say about it. I cant wait to see what you all create with this beautiful kit. Dont forget to post your photos in the facebook cybercrop group and if you would still like to buy the kit, we have ONE available in store.
Thanks so much for checking in guys. Hopefully I will have time next week to finally scrapbook and get some process videos up for you guys xoxo